halton-chiropractic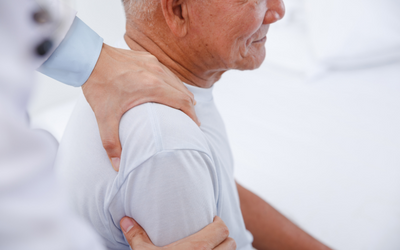 The opioid epidemic has become a major public health crisis, with millions of people struggling with addiction to prescription and illicit opioids. While these drugs can be effective in managing certain types of pain, they can also have serious side effects and can be highly addictive. As a result, many people are seeking alternative approaches to managing pain and other health conditions. Chiropractic care is one such approach that has been shown to be effective in relieving pain and improving overall health and well-being. Here are just a few of the benefits of chiropractic care in the opioid epidemic:
Safe and effective pain management: Chiropractic care can be an effective alternative to opioids for managing chronic pain, particularly back pain and neck pain. Chiropractic adjustments, massages, and other techniques can help to relieve pain, improve mobility, and reduce inflammation without the risk of addiction or other side effects associated with opioid use.
Holistic approach to health: Chiropractic care takes a holistic approach to health, considering the whole person and their overall well-being. By addressing the underlying cause of pain and other health conditions, chiropractic care can help to improve overall health and well-being. This can be particularly beneficial for people who are recovering from opioid addiction, as chiropractic care can help to address the physical and emotional effects of addiction and support the recovery process.
Non-invasive and drug-free: Chiropractic care is a non-invasive, drug-free approach to health care that can be an attractive option for people who are seeking to avoid the risks and side effects of medications. It is safe for people of all ages and can be an important part of a comprehensive health care plan.
At Halton Chiropractic Clinic, we are dedicated to providing high-quality chiropractic care to help our patients manage pain, improve their overall health, and avoid the risks of opioid use. Contact us today to learn more about how chiropractic care can benefit you.